Dash repair now includes a new-design power supply (frequent source of failures on these dash clusters). Send us your complete cluster, as there is no extra charge for servicing the cluster. We will service all defective lamps and add a "Field Fix" upgrade to your flex board. If replacement of the flex board is necessary, additional cost is $65. We will contact you if replacement is necessary.

NOTE: If the original TRIP ODOMETER VFD display is broken or if the original dash bezel is damaged, your dash will be considered NON-REPAIRABLE due to non-availability of replacement parts. IT IS VERY COMMON FOR THIS TO HAPPEN IF THE DASH IS NOT PACKED CORRECTLY OR EFFECTIVELY FOR SHIPMENT.

NOTE: You supply the dash (Dash NOT INCLUDED).
CHOOSE AN OPTION: SEND ME A SHIPPING CONTAINER YES/NO
If you choose yes, we will send you a secure, crush proof hard case with insurance and shipping prepaid so that we can ensure your dash gets back to us safely. THIS IS COMPLETELY OPTIONAL. If you choose to send the dash via your own carrier, we suggest utilizing a traceable carrier (such as UPS or FedEx) and insure the package for $1000. That is what it will cost to replace your dash should it come in damaged. Please protect the odometer reset knob. If the dash is hit on this knob, it may become unusable/unrepairable! PLEASE KEEP IN MIND, ABOUT 25% OF THE DASHES WE RECEIVED ARE COMPLETELY DAMAGED IN SHIPPING DUE TO POOR PACKAGING. SHIPPERS WILL NOT PAY INSURANCE CLAIMS IF YOUR PACKAGING IS POOR OR INSUFFICIENT.
THIS PICTURE IS FROM 3/2022 of the DAMAGED DASHES we have received THIS YEAR!!
There are no replacement parts available. BE WARNED!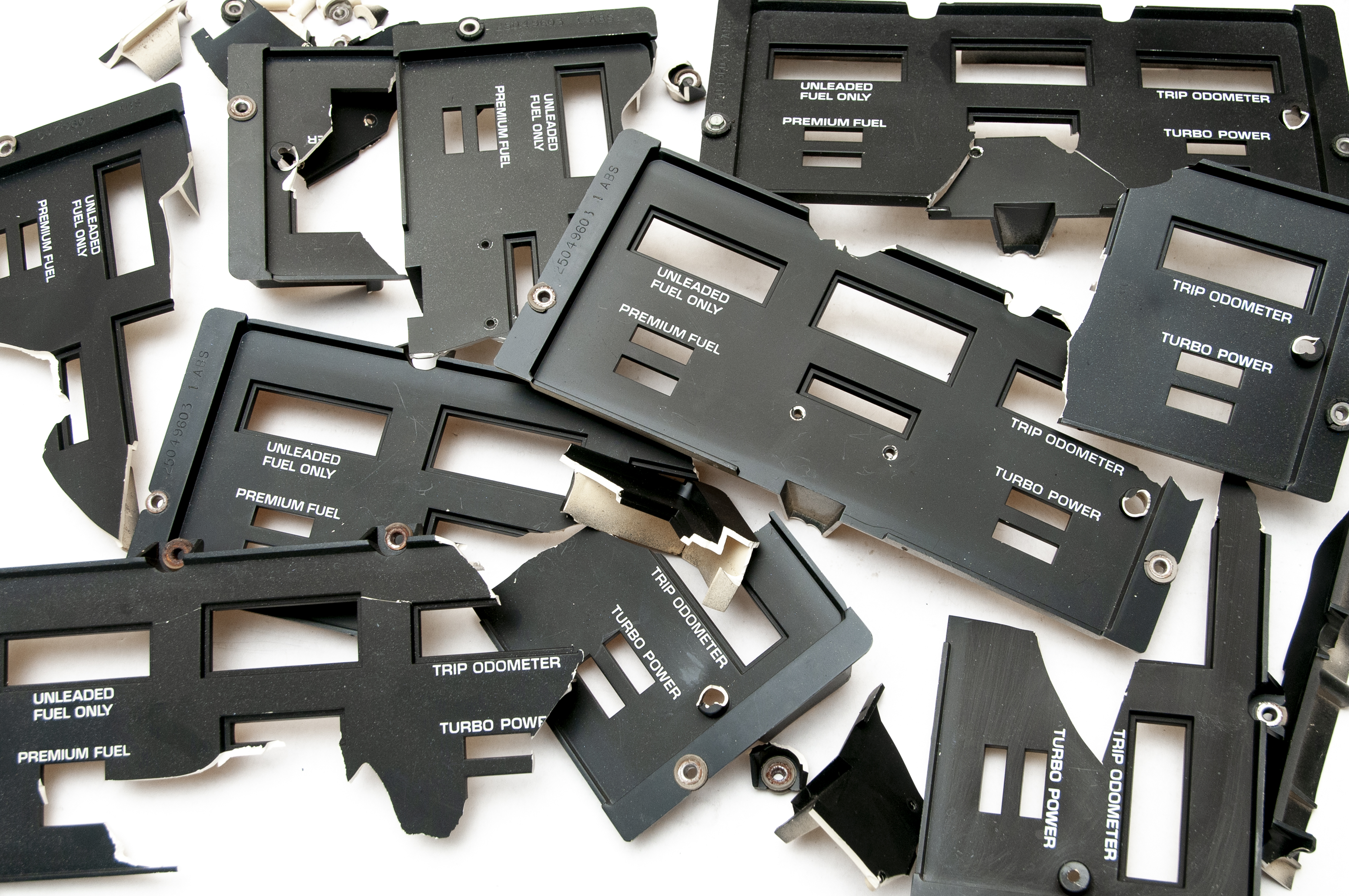 CHOOSE AN OPTION: WHOLE DASH CLUSTER -OR- PCB ONLY *** SEE PICTURES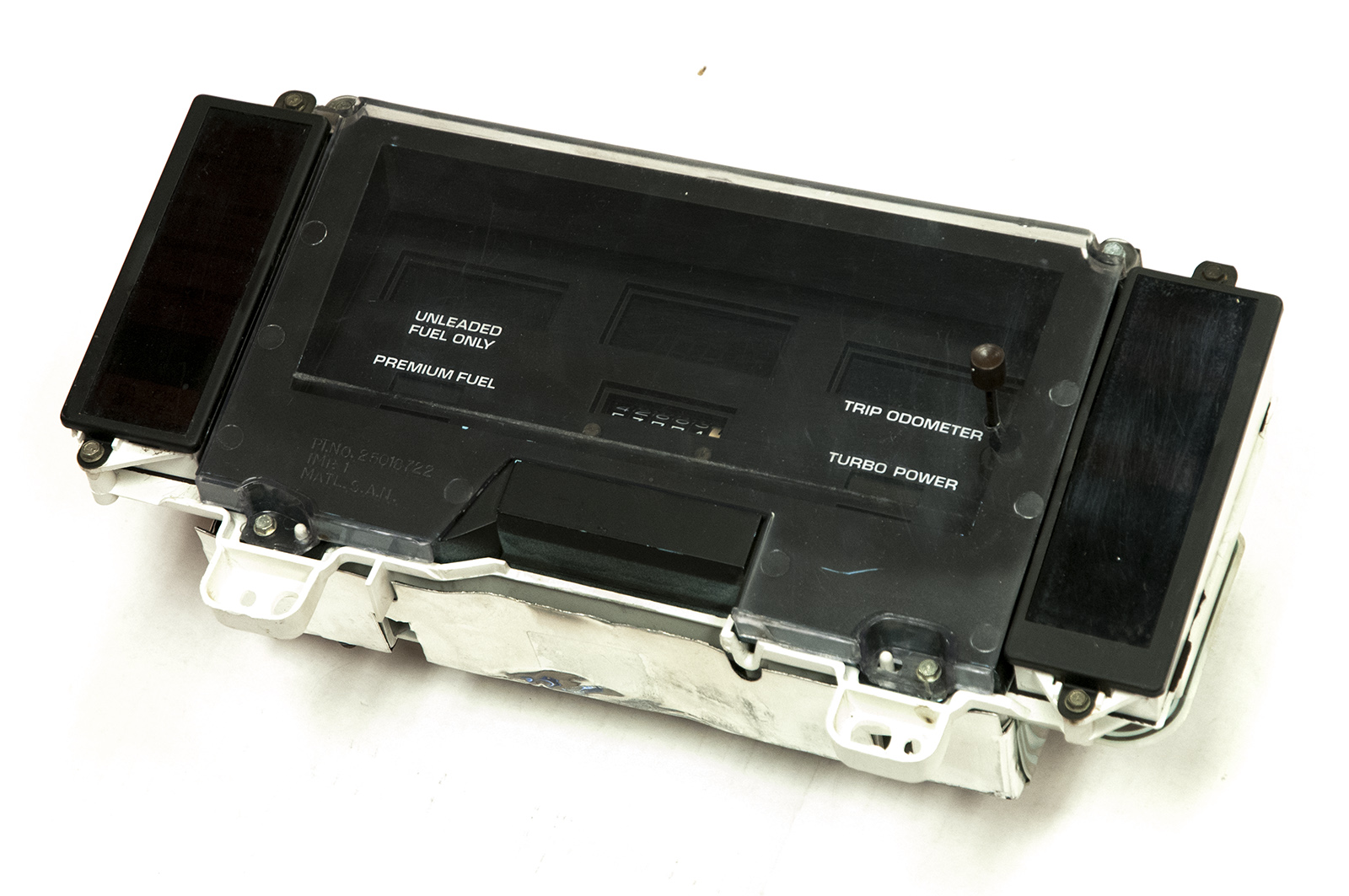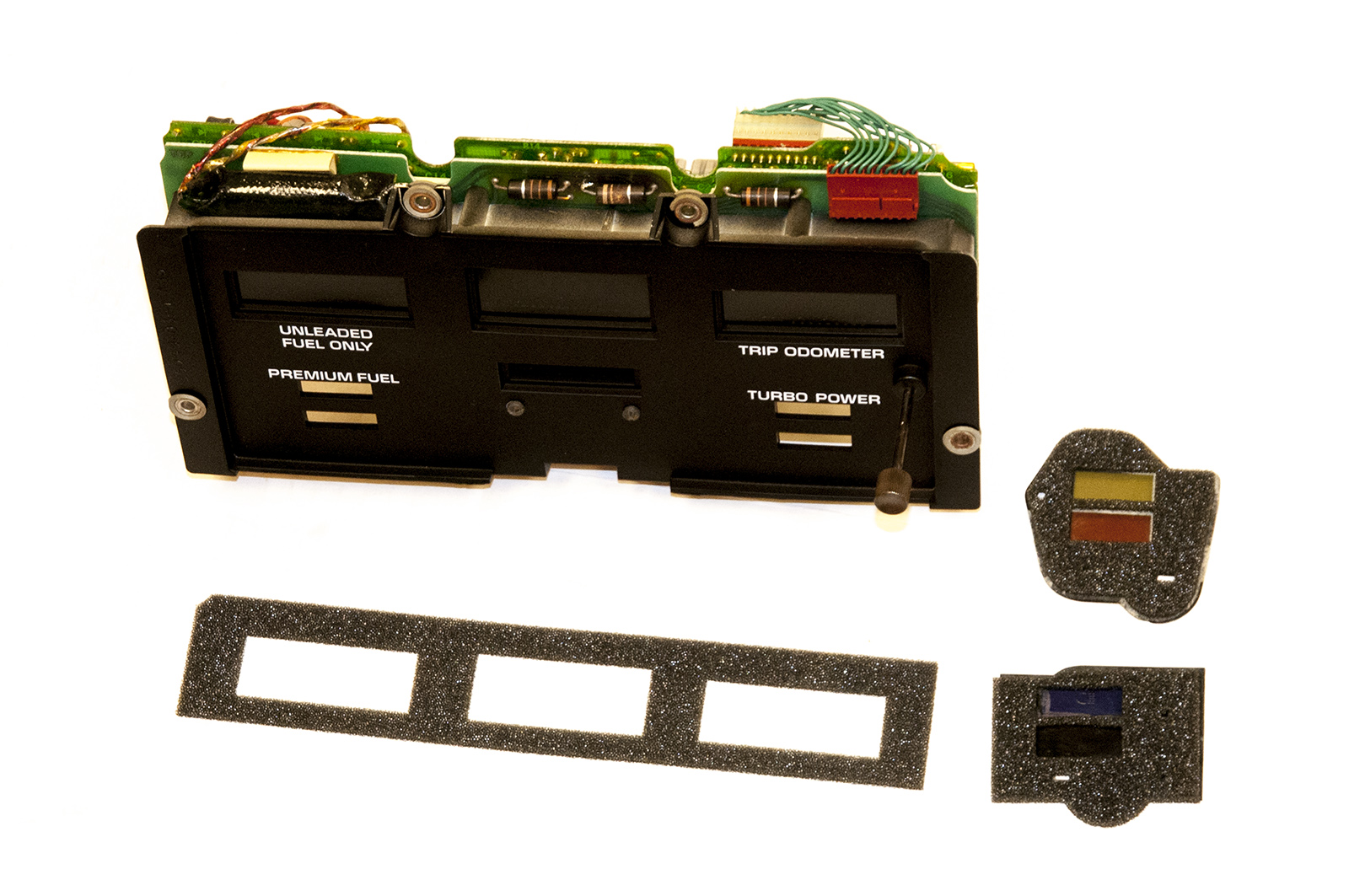 CHOOSE AN OPTION: REPLACE DASH LENS - YES/NO
If you choose yes, we will replace the clear lens on your dash with a new one made in house. 30 years of cleaning and sun exposure really puts some wear and tear on your dash lens. While all dash lenses scratch very easily, this is a simple way to make your dash look brand new. This is NOT and OEM piece, but will look like it when in place. Thsi is an additional $10.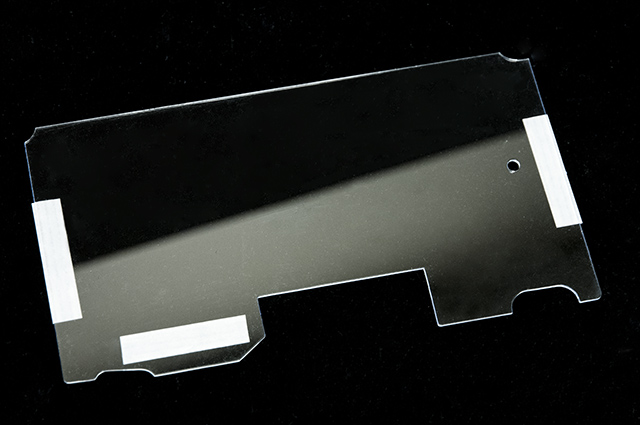 CHOOSE AN OPTION: REPLACE FLEX BOARD - YES/NO
If you choose yes, we will replace the rear flexible circuit board known as the FLEX BOARD. This is the circuit that controls all of the indicator lights as well as gauge lighting. Over the years, these will de-laminate causing intermittent or permanent issues with general lighting and potentially charging. We install the "Field Fix" into this flex board that will allow the alternator to continue to charge regardless of the state of the VOLTS bulb.
WE CAN ONLY INSTALL THIS IF YOU SEND THE FULL CLUSTER IN. IF JUST THE PCB IS SENT, WE CAN NOT INSTALL THIS PART FOR YOU.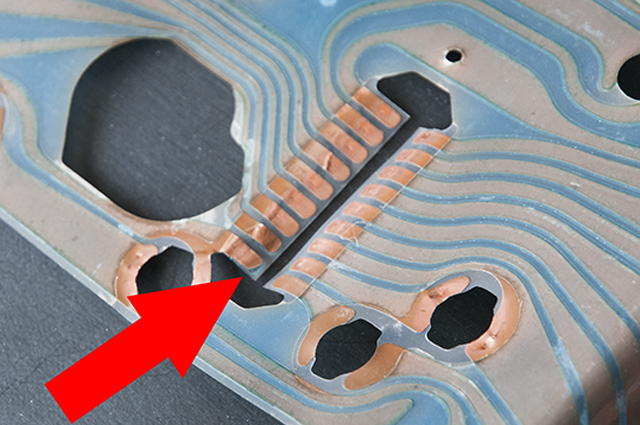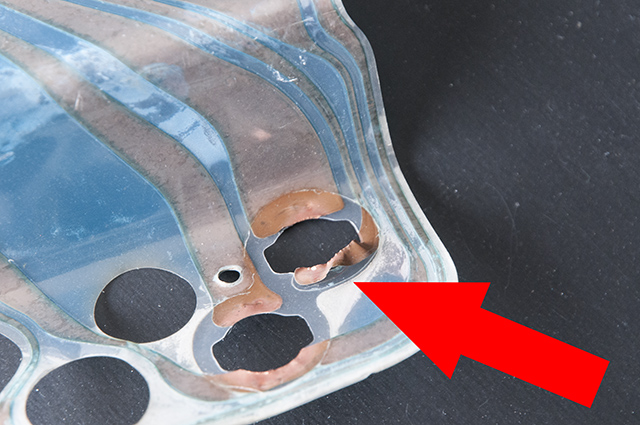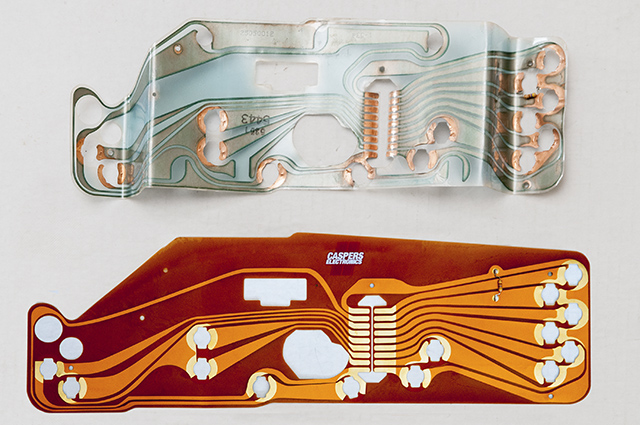 If you have any questions, please call us!
<> INSTALLATION
in PDF format